Metal Frame Prefabricated Large & Small Steel Structure Church Buildings
Product Description
Metal Frame Prefabricated Large & Small Steel Structure Church Buildings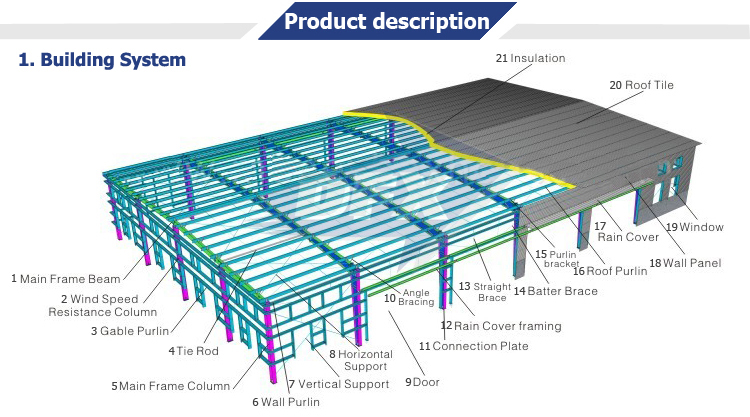 Prefabricated building industrial shed designs warehouse layout has features of high fire resistance, strong corrosion resistance. Steel Structure Warehouse is mainly refers to the main bearing component is composed of steel. Including the steel columns, steel beam, steel structure, steel roof truss. Each component using welds, bolts or rivets to connect.
The roof and wall can be made of composite panel or veneer. Galvanized sheet metal can prevent rust and corrosion. The use of self-tapping screw can make the connection between the plates more closely, to prevent leakage. You can also use composite panel for roof and wall. The sandwich is polystyrene, glass fiber, rock wool, polyurethane. They have good thermal insulation, heat insulation, fire-retardant. The wall of the steel structure maintenance also can use brick wall. The cost of a brick wall is higher than galvanized steel roof and wall.
The usage scale includes large-scale workshop, or warehouse, supermarkets, entertainment centers and modular steel structure garage.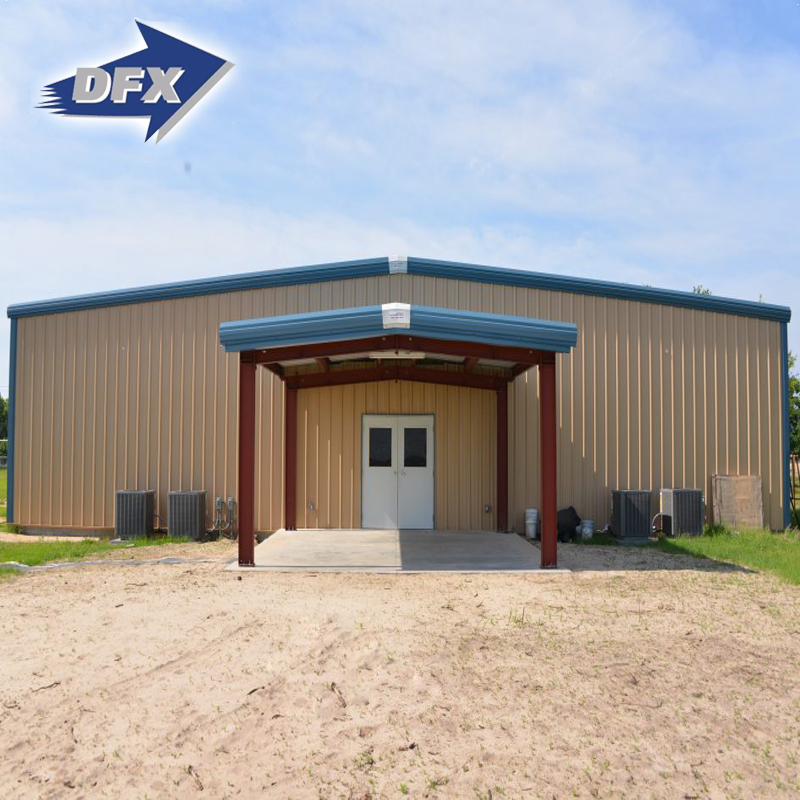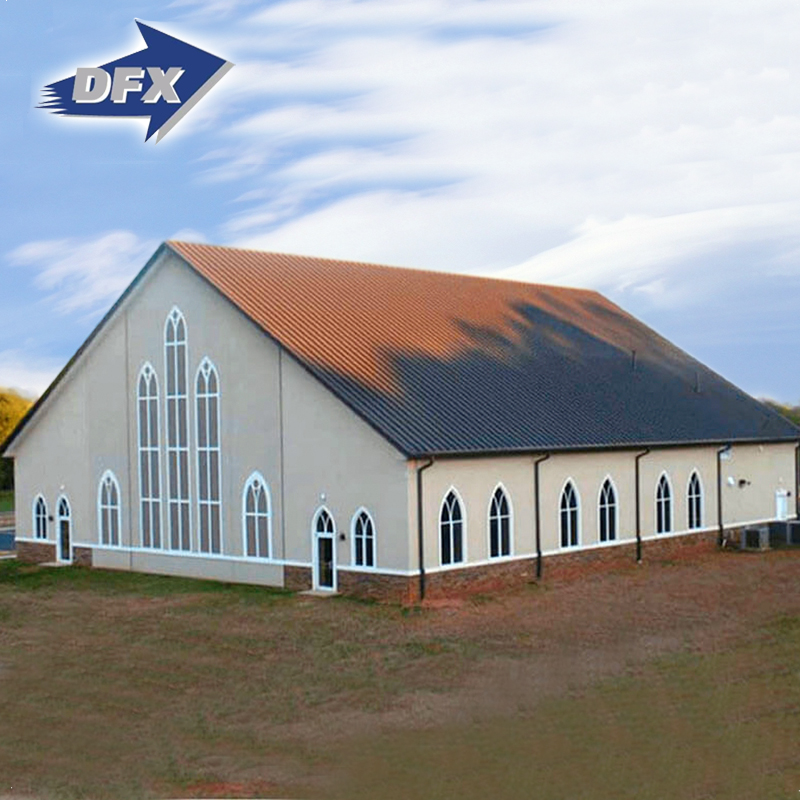 2. Specification
Items

Specification

Main Steel Frame

Column

Q235, Q345 Welded H Section Steel

Beam

Q235, Q345 Welded H Section Steel

Secondary Frame

Purlin

Q235 C and Z purlin

Knee brace

Q235 Angle Steel

Tie Rod

Q235 Circular Steel Pipe

Brace

Q235 Round Bar

Vertical and Horizontal Support

Q235 Angle Steel, Round Bar or Steel Pipe

Maintenance system

Roof Panel

EPS Sandwich Panel /Glass Fiber Sandwich Panel /
Rock Wool Sandwich Panel / PU Sandwich Panel /Steel Sheet

Wall Panel

Sandwich Panel / Corrugated Steel Sheet

Accessories

Window

Aluminiumn Alloy Window / PVC Window / Sandwich Panel Window

Door

Sliding Sandwich Panel Door / Rolling Metal Door / Personal Door

Rainspout

PVC

Live load on Roof

In 120kg/Sqm (Color steel panel surrounded)

Wind Resistance Grade

17 Grades

Earthquake-resistance

8 Grades

Structure Usage

Up to 50 years

Temperature

Suitable temperature.-50°C~+50°C

Certification

CE, ISO9001:2008,ISO14001:2004

Finishing Options

Vast array of colors and textures available

Paint Options

Alkyd paiting, two primary painting, two finish painting




(gray paint, red paint, white paint, epoxy zinc etc.) Or Galvanized.
3. Characteristics
1). Different types and sizes according to customer's needs, large or small, wide span: single span or multiple spans, the max span is 36m without middle column.
2). Low cost and maintenance: unit price range from USD30/m2 to USD55/m2 according to customers request.
3). Fast construction and easy installation: time saving and labor saving, all the items are factory made, pre-cut, pre-welded, pre-drilled, pre-painted.
4). Reduced construction waste, long using lifespan: up to 50 years.
5). Nice appearance.
6). Others: environmental protection, stable structure, high quake-proof, water proof and fire proof, and energy conserving.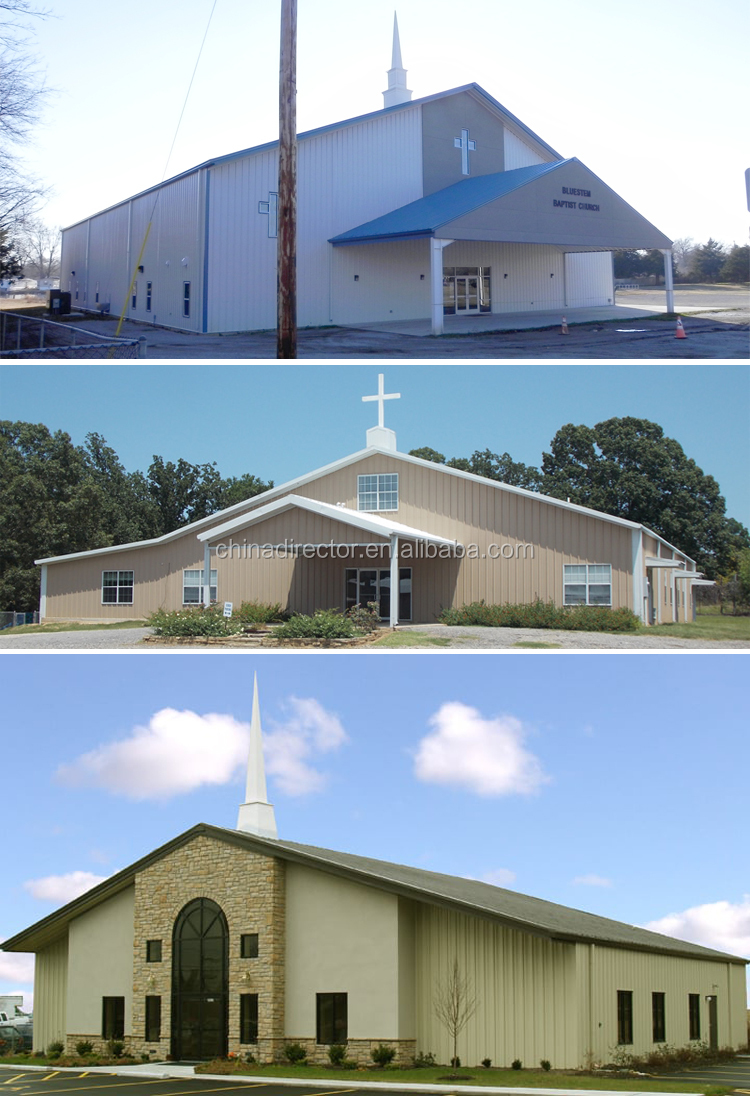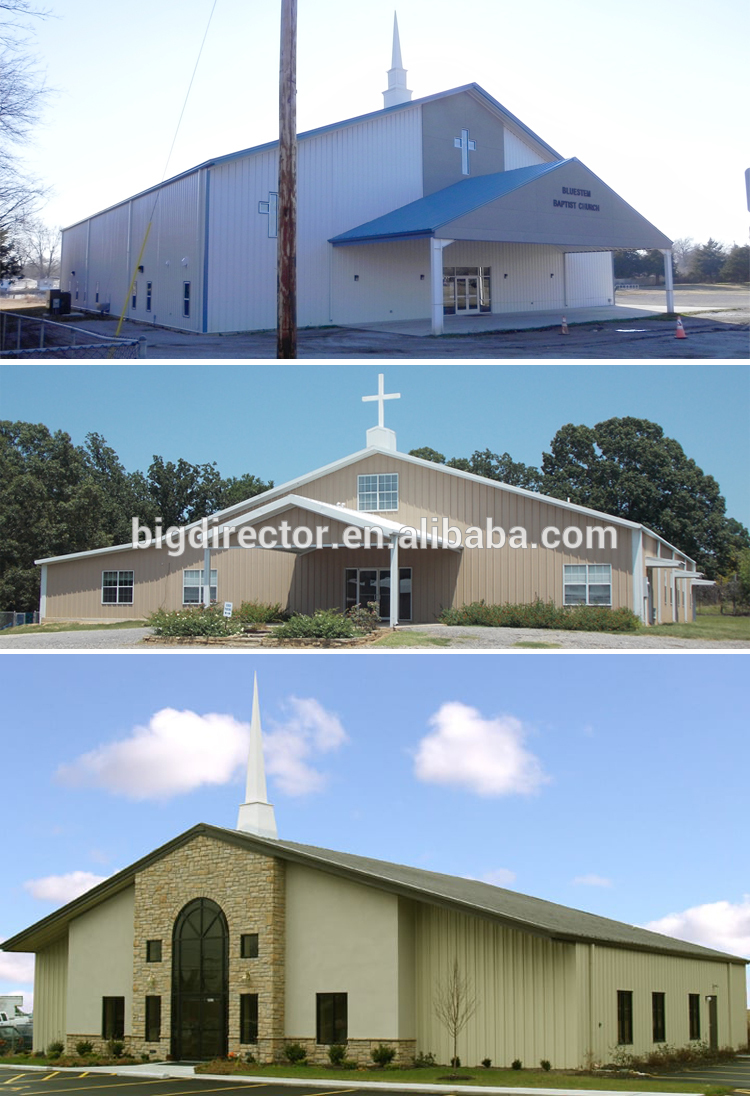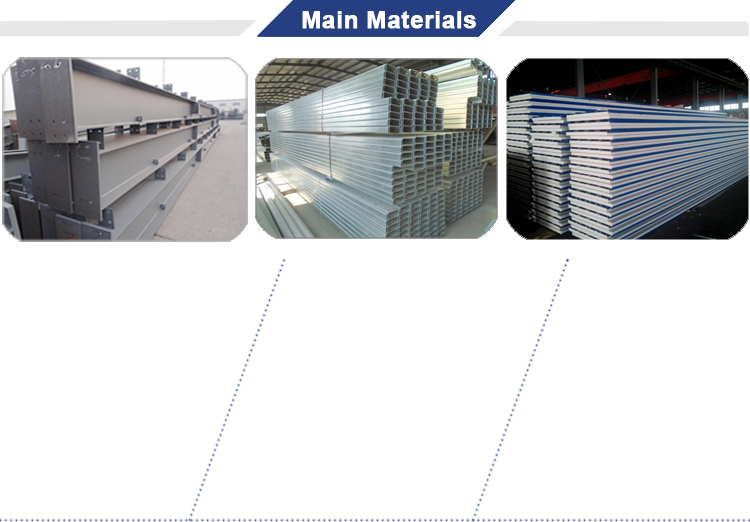 H-Shaped Steel
The advantages of our products:
high-performance thermal
insulation, ventilation,
moisture-proof materials
provide extremely high
living comforts.
      C-Shaped Steel
The advantages of this approach is
durable life long, the production of
high degree of industrialization,
quality and stability. So heavily 
used by atmospheric corrosion
is serious and difficult
maintenance of outdoor steel
structure.
     Sandwich Panel
Sandwich panel is suitable for prejects with high fireproof requirement. With good sound-proof effect.In addition, noise indoor caused by rain and hail are weakened obviously after sandwich used.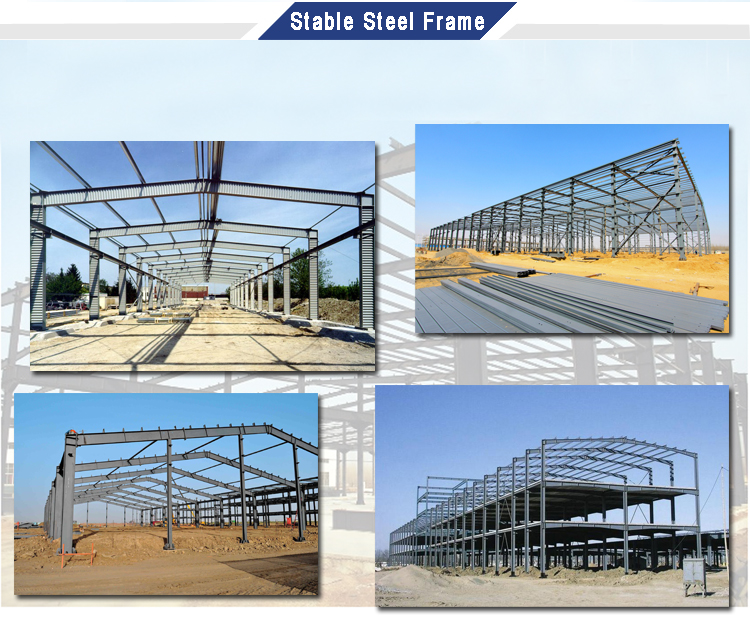 Steel frame structure consists of beams and columns from welded H-shapede steel, hot rolled H-shaped steel. In this frames, the beam and column system takes the gravity load such as dead and live loads..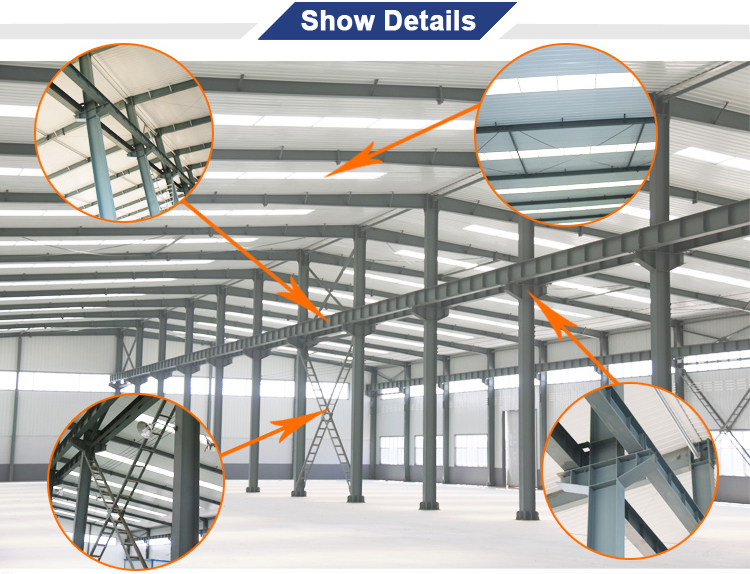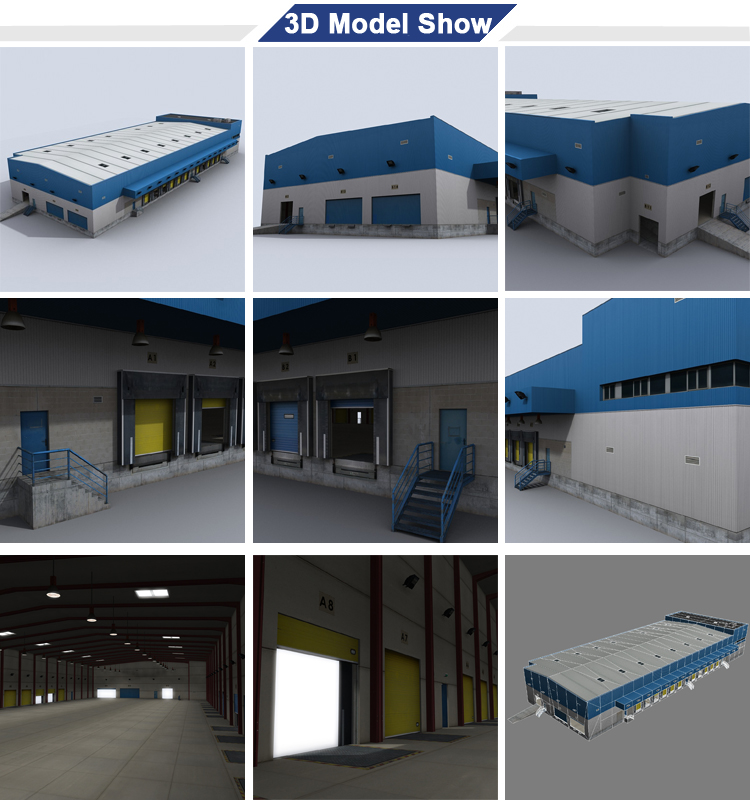 1. Some main oversea projects we undertook in the last couple years
1. Tanzanina 450 square meter steel structure workshop
2. New Zealand 207 square meter prefab office
3. French Polynethia 450 square meter steel structure warehouse
4. Ghana 162 square meter powder mining building
5. Maldives 48X30X12M hangar repair building
6. Australia 440 square meter pig feeding building
7. Russia 320 square meter steel structure workshop in two storey
8. Belarus 1150 square meter steel structure warehouse
9. Philippines 144x16.48x2m chicken house
10. Philippines 150x16x2.4m chicken house
11. Ghana 100*12*5m 2 sets chicken house
12. Peru 7*15*20 four strory workshop building
13. Peru 21.5*15*12 workshop building
14. Peru 25*20*24 four strory workshop building
15. Chile simple villa house
16. NIGERIA 1200 SQM steel structure workshop
17. SAMOA 400 sqm steel structure church building
18. SAMOA 900 sqm steel structure warehouse
19. SAMOA connect plates, Z purlin, two strorey house structure
20. ALGERIA 4 SETS 54*13*2.5M chicken house
21. AUSTRALIA 32*18*6.5m warehouse
22. SAMOA Z purlin, connection plate
23. Algeria 54m*13m*2.5m 4sets chicken house
24. AUSTRALIA 5 sets of 11*20*4.2m farm shed
25. AUSTRALIA 41.8*18.6*7.7m two storey office building
26. SAMOA 24x12x4.5m warehouse 2sets
27. SAMOA 14.4*12*3.6 living house
28. SAMOA 71.2m*58m*12m two story supermarket building
29. Algeria 54x30x6m workshop building
30. Cookes 75x12x2.5m chicken house
31. Australia LED sign structure (2 sets)
32. Algeria 100x37x9m granite processing workshop
33. Samoa 44.7x33x8.5m supermarket building
34. Saint Lucia 36*15*3 warehouse
35. Saint Lucia office building
36. Qatar car shed
37. Angola 20*18*6.5m workshop and office
38. USA 24*12*4.8M warehouse
39. Australia Prefab House
40. Papua New Guinea 4 strory workshop building
41. Mauritius 800 SQM steel structure workshop
42. Uruguay 600 SQM steel structure workshop
43. Georgia 3600 SQM automobile repair house
44. Venezuela 150x15x1.9m chicken shed (12 sets)
45. Panama 2000 sqm Pharmaceutical factory
46. Georgia 1000 sqm Steel Workshop
47. CAMEROU 1200 sqm church house (3 sets)
48. Ghana 1000 sqm office house (3 sets)
49. India 12500 sqm factory building
50. Senegal 116x12x4m layer chicken shed (2 sets)
51. Australia 88x33x8m steel shed
52. Australia 80x33x8m steel shed
53. Algeria 60x12x6m steel workshop
54. Samoa 50x12x5.2m warehouse with 3m extension
55. Senegal roofing system (2 sets)
56. Papua New Guinea 20x20x6M (2 sets)
57. Senegal chicken shed house 60m*10m*4.5m (3 sets)
58. Philippines chicken shed house 60*16.8*2m (6 sets)
59. New Zealand 64mx21mx6.0m (2 sets)
60. Cameroon Church building (3 sets)
61. Cameroon office building (3 sets)
62. Fiji warehouse building
63. Samoa Supermarket building one storey
64. Canada Steel Warehouse
65. Agleria Granite workshop building 50x46x9.23m
66. Australia Sign steel structure and hoist parts
67. Saint Lucia Steel Warehouse
68. Cameroon steel workshops two sets
69. Guyana 53x22x5m steel workshop building
70. Zimbabwe workshop building extension
71. living Container House in New Zealand
72. Toilet container in New Zealand
73. workshop building in The Republic of Vanuatu
75. Steel Shed in Australia
76. 70 sets of comnined container house for United Nations projects in Somalia
77. 50 sets of container house for Mali country
78. Ethiopia steel structure workshop building
79. 4 set of chicken poultry house in Philippines
80. The Republic of Cote d'Ivoire steel structure warehouse building
81. Ethiopia 90x20x9m workshop building
82. 250 sets of Ranger house in Botswana
83. 78x50x11.8m workshop building in Congo
84. PREFABRICATED STEEL BUILDING 72.5m*39m*7m in Nepal
85. PU sandwich panel for Belize
86. Namibia church house
87. Panama Pharmaceutical factory
88. Botswana warehouse building
89. The Republic of Congo church house
90. Tanzania church house
91. Zambia church house
92. Uganda church house
93. Marshall Islands warehouse building
94. Zimbabwe church house
95. New Zealand warehouse building 2 sets
96. Angola warehouse 2sets+ poultry house 4 sets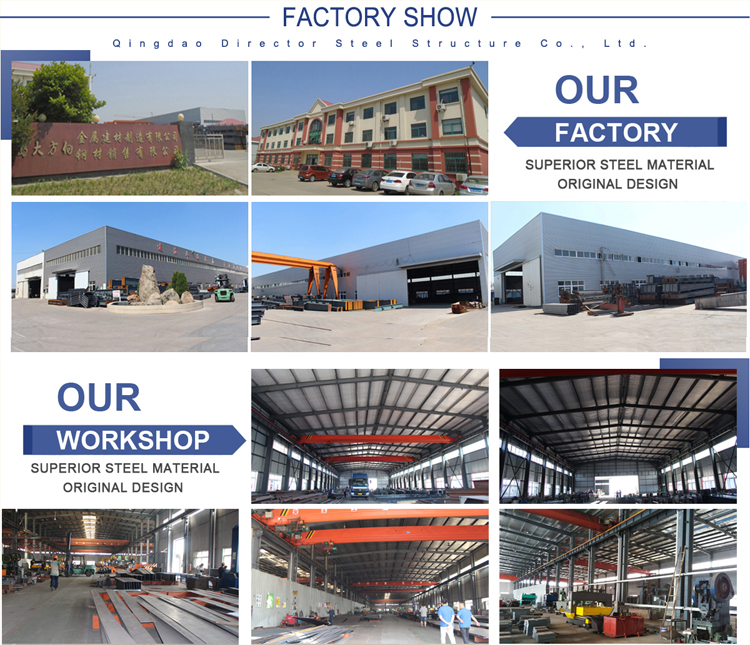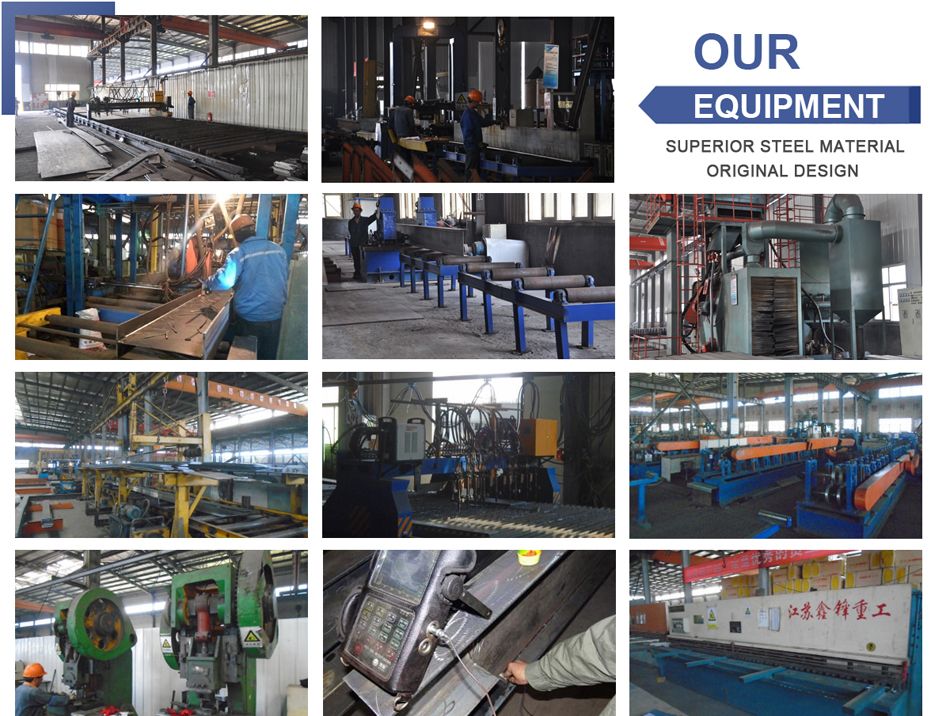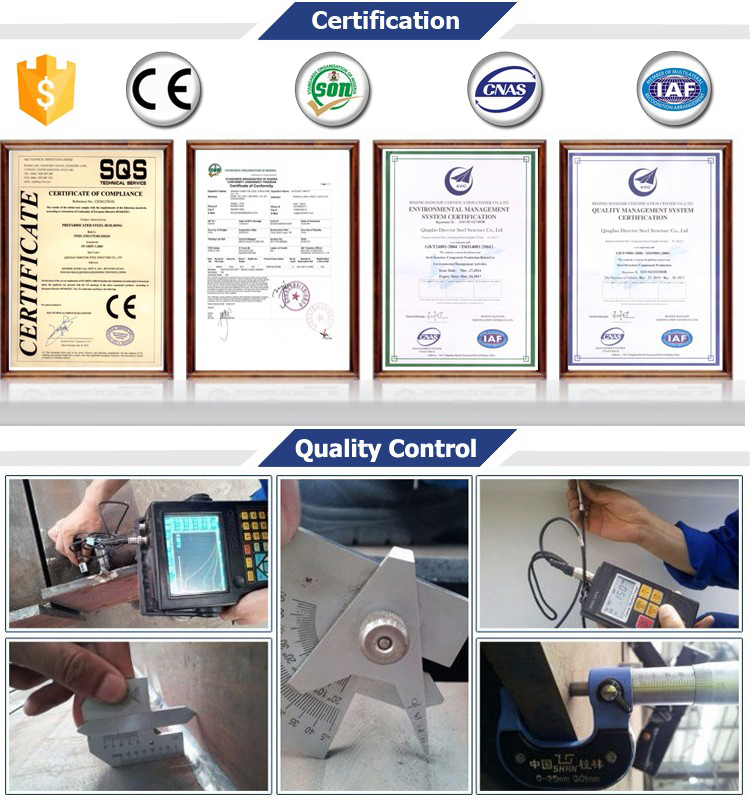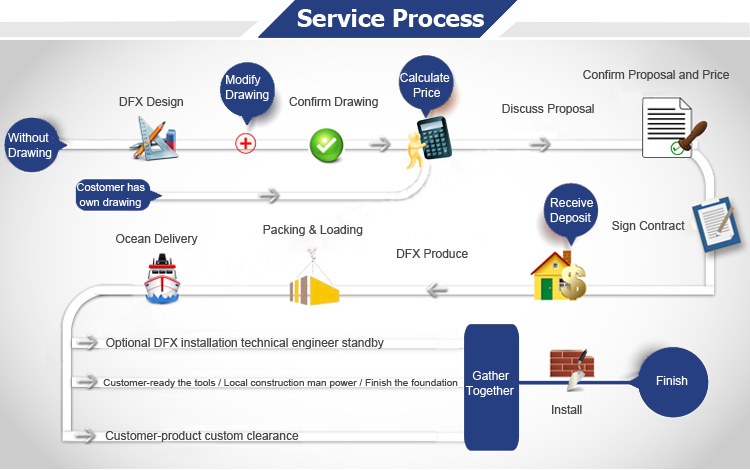 Contact us if you need more details on Church Buildings. We are ready to answer your questions on packaging, logistics, certification or any other aspects about Steel Structure Church Buildings、Prefabricated Church Buildings. If these products fail to match your need, please contact us and we would like to provide relevant information.
Product Categories : Steel Structure Building > Steel Structure Building